Going out of town? We're here for you.
We understand your worry and apprehension about finding the perfect pet sitter. Your pet is your fur child, after all. And your pet deserves the best!
We help pet parents, like you, relax and enjoy their time away by providing excellent and attentive pet care. We stay in constant contact with you by sending updates with text and pictures to let you know how your pets are doing. While you're getting pampered on vacation, we'll be pampering your pet with love and attention.
We are the most trusted and responsible pet sitters in the Phoenix area.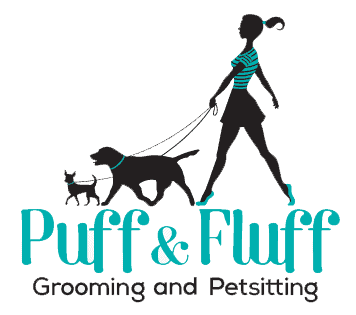 Pet Sitting Services
Available in Central Phoenix and West Valley
Overnight Care in Your Home
Arriving around 5pm- 6pm. Departing around 6–7 am. These stays will range anywhere from $80 - $100 a night. (These times might vary based on your needs and pet sitters schedules). 
Daily Visits
We understand you have a busy schedule. It's not always possible to be at home all day when you have to be at the office, run errands, or take your kids to soccer practice. That's why we're here to help.
Our trusted and reliable Walk or Watch (WOW) Specialists give you peace of mind. We will feed your pet and/or take them for a walk and shower them with love. 
Breakfast, Lunch or Dinner Visits and/or Dog Walking: 
•    These daily visits will be $40-$60 or $50-$60 per visit for a half hour
*If there are more than 2 pets in a household, prices may differ.
Overnight Care at a Pet Sitters Home
A great choice if you want your pet to stay at someone else's home while you are away. You pet will enjoy the stay as the pet sitter treats them just as if they were at home.
This services ranges from $60-$70 per night.
House Sitting
The rate will range anywhere from $20-$40 a visit.
Services include collecting mail, watering plants, rotating lights, home wellness check, and a walk-through of the property (other tasks can be considered).
Hike with your Hound
When your dog is craving a little more exercise and adventure. 1 hour nearby hike including transportation $40-$60 **Arcadia area only
**Pet Sitters are CPR Certified and Pet Aid Certified.
Need more information?
Send an email to petsitting@puffandfluffspa.com.
Please call or text for scheduling appointments for pet sitting or house sitting.
Please note that there will be an additional 20% rate increase for the following holidays:
-New Years
-Easter
-Memorial Day
-Independence Day
-Labor Day
-Thanksgiving
-Christmas Eve
-Christmas
Arcadia
4730 E Indian School Rd #213
Phoenix AZ 85018
North 32nd (Greenway)
4022 E Greenway Rd. Ste 9
Phoenix, AZ 85032
Arrowhead
6685 W Beardsley Rd #120
Glendale, AZ 85308
North PHX (27th Ave)
7828 N 27th Ave,
Phoenix, AZ 85051
Chandler
393 W Warner Road Suite 120
Chandler, AZ 85225
Uptown
5835 N 16th Street. Ste D & E
Phoenix, AZ 85016
Litchfield
221 N Litchfield Rd
Goodyear, AZ 85338
Scottsdale
15231 N. 87th St. 115B
Scottsdale, AZ 85260
Anthem
39512 W. Daisy Mountain Dr,
Anthem, AZ 85086