Animals are so wonderful and cute that you cannot stop loving them. That is why most animal lovers have adopted dogs, cats or rodents. An animal makes your life happier and it improves your mental state. It makes you avoid sedentary life and exercise more. It helps you establish connections with like-minded people. It simply gives sense to your life.
Having animals gives you a great feeling, but there comes great responsibility. You need to take care of your pet, to feed him, walk and groom him. You need to pay attention to him and to notice every change in behavior. Sometimes this could mean that your pet is feeling sick.
But what should you do when you plan your holiday? Should you take your pet with you? And if you have more than one pet, things could get complicated. You cannot travel only in the near surroundings in your car in order to take your pets with you.
And yes, it is great to road travel with your pets and spend the night around a campfire. But what do you do when your holiday destination is 3,500 kilometers away? Should you take your pet with you? Is there any other option?
In fact, there is. You can have a home sitter to look after your home and pets. Like this, you do not have to worry. Your pet will be okay and it will not be alone. And like this, you will not stress yourself while looking for solutions.
Which are the benefits of having a home sitter? And why having a home sitter is a better option than a pet hotel? Is a home sitter a good choice for your pet?
How Can Your Pet Benefit?
Familiar Surroundings Mean Less Stress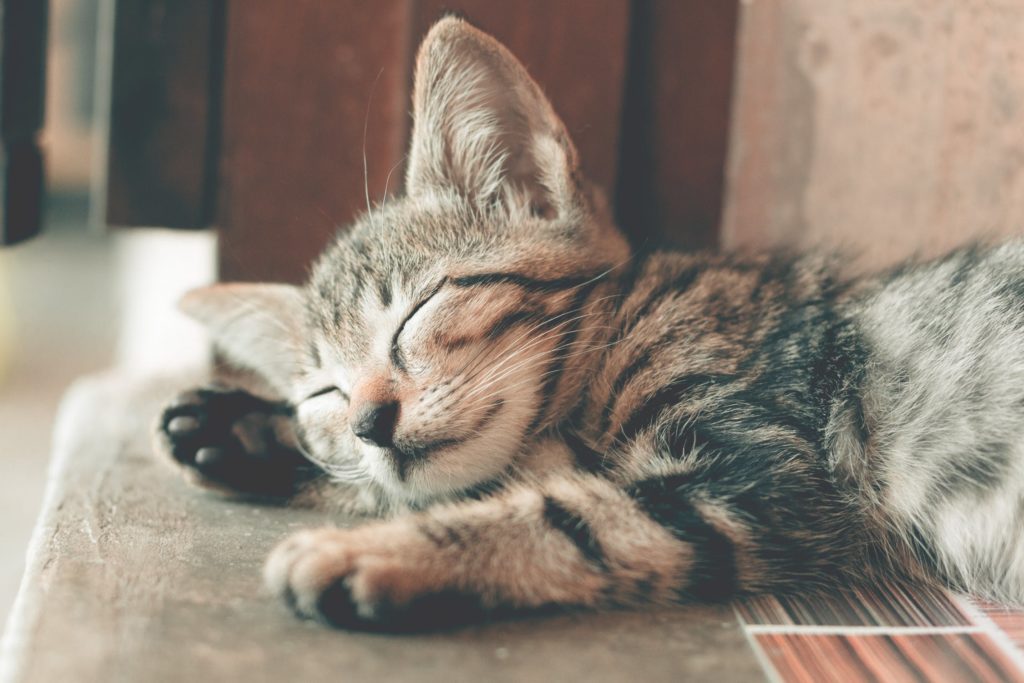 Your pet is already familiar with your home. He has learned where are his bowls of food and where is the exit door through new territory. He knows where his toys are and he feels safe home. So, what happens when the environment is completely changed and new?
Your pet might feel stressed. You see, if you were to move houses, it will be ok. As time passes, he would get used to the new environment. But you would be there.
In case you are on holiday and if you leave your pet at a pet hotel, there would be too many changes for him. The first one is the environment change. And the second one, which makes the whole situation more stressful, is that you are not there. You are his owner and your pet loves you the most. He finds comfort and protection in your presence.
So, there would be too many brutal changes for your pet. That is why having a home sitter is the best idea. Even though you will not be there a few days, there would be an animal lover who is taking maximum care of your pet.
He will feel safe and secure because there was no environment change. He will be constantly fed and took care of. And the most important aspect, he will not be alone!
Daily Exercise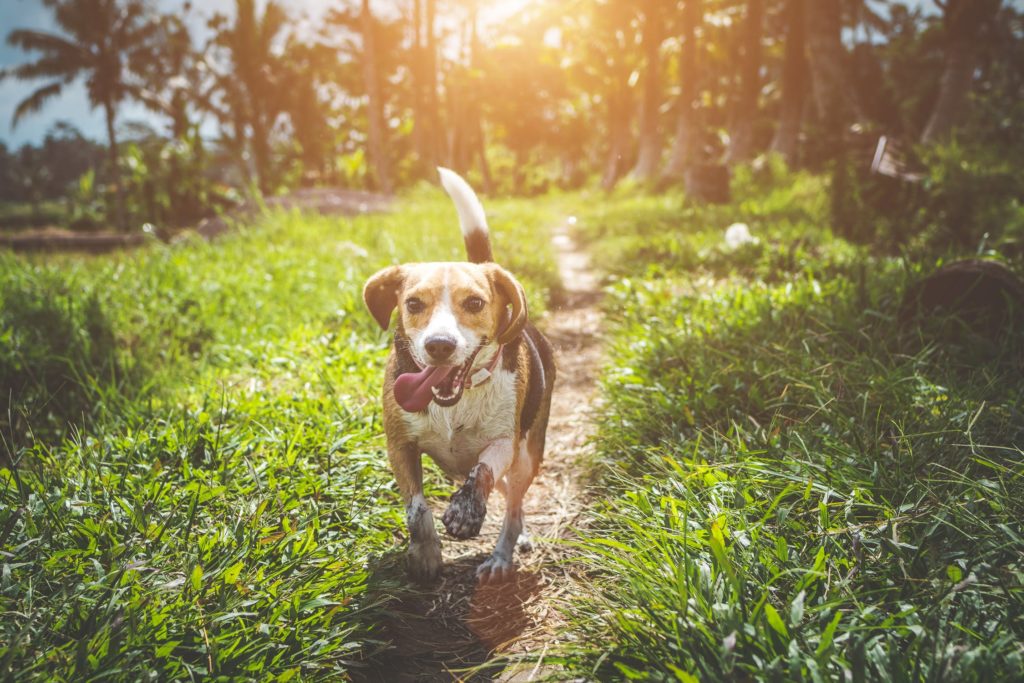 If you have a dog, you probably know that he got used to a routine. He is walked every day and when he is in the mood for playing, he has somebody to fetch the ball. This is valid also in the case of cats or rodents. Even though they might be less active than a dog, they have their routine too.
Leaving your pet at a pet hotel while on holiday means that your pet's routine is disrupted. So, having a home sitter can resolve this problem. It can take care of your pet and feed it. If they are active pets, for sure your home sitter will respect their routine.
So, your pet will be happier than left at a pet hotel where the attention of the caregiver is shared between all the pets there. Sure, if your pet is playful and friendly, he can make a lot of friends to play with at a pet hotel. But you never know how sensitive and friendly are the other pets from there.
Affection
Imagine that a home sitter for your pets is a true animal lover. For sure he loves taking care of animals and spending time with them. He surrounds them with love and affection. Even if his affection is not the perfect replacement for your love, it is a good substitute.
Vlad Steenbock, who offers the best paper writing services reviews says that his pets are happier if they stay at home with a home sitter. They feel less lonely because they are in a familiar setting and they get attention and love. This means that they are less stressed. Stress influences the health and behavior of an animal, having negative consequences on his general state of being.
For example, moving home, other pets, the lack of resources or a change in your routine are significant stressors for your cat. A dog is mostly stressed by routine changes, not getting enough exercise, competing for resources with other dogs and even vet visits. So, imagine how many stressors will have your pet to face if a pet hotel would be your choice.
It is clear that leaving your pet home with a home sitter is the best option. He gets love, affection, and love. His daily routine is not disrupted and nor is his sleep. He spends his time in a familiar setting and a stress-free environment.
But, Are There Any Other Benefits?
Yes, you have some benefits too.
A Stress-Free Holiday
The most obvious benefit is that you will enjoy a stress-free holiday. Having a home sitter means that you are constantly in touch with him and with what is happening at home.
You know that he is taking good care of your pets. Knowing that your furry friends are not stressed and feel cozy and secure at home can be so relieving. Both you and your pets are happy.
Your House Is Took Care Of
It is important to note that the main responsibility of a home sitter is to provide companionship to your pets and feed and groom them. Besides this, you can ask your home sitter to do a few things more. For example, he can water the plants.
Like this, you will know that they are not dried or dead when you return home. If you expect some packages to arrive, the home sitter can pick them up for you. Of course, he is responsible for keeping your house clean and tidy. He won't throw a party; he would just take care of your home and your pets.
Reduce the Costs
If you do not want a home sitter, there are two other options available. Either you take your pets with you or you leave them at a pet hotel. Both options are expensive.
Taking your pet with you, especially if your holiday destination is not close to your home, can prove to be stressful and more expensive than you imagine. While there are hotels that accept pets, they are fully booked most of the time. At other hotels, you have to pay a fee for your pet.
A pet hotel can also raise the costs and you do not know for sure that your pet will feel good there.
Home sitters do not have high costs. They need a travel and food allowance and a daily fee. They usually charge between 20$ and 35$ per day. But you are sure that your pet is not stressed, has his routine respected and is groomed when needed. You are also relaxed because your plants are watered and your pet is not alone in an unfamiliar environment.
How to Choose Your Sitter?
There are many websites and companies that offer this kind of service. For example, you can post your ad on Trusted House sitters. You can expect a home sitter to apply or you can search for him on the platform. You can see their photos, interests, and hobbies. You have access to their general rating score and reviews from people that worked with them.
You should look for someone who deeply loves animals and nature. A home sitter should be kind and warm and have patience. He should know how to approach your pets and how to become friends with them. The good thing is that you have plenty of choices. Choose someone that gives you confidence that everything will be alright while on vacation.
You can discuss your expectations regarding his activity. For example, maybe you want him to send you daily updates and pictures with your pets. Maybe you want him to pick something from the courier. He can help you with small tasks around the house, so it is better to discuss them.
Conclusion
Having a home sitter to look after your home and your pets is the best choice when going on holiday. While we all would like to be able to take our pets with us everywhere, sadly this is not always possible.
So, to eliminate stress from your life and your pet's, choosing a home sitter is the right choice. Your pet will feel comfy and secure because the environment is familiar. He will suffer less from your absence because the home sitter will surround him with love and affection.
You are in constant contact with your home sitter, who can send you photos and updates regarding your house and pets. Like this, you will enjoy a stress-free holiday and the costs will be reduced.
Find the best platform and start searching for the perfect home sitter.
by Susan Saurel — a full-time digital marketer. Susan lives in Houston, Texas, but she spends most of her spare time traveling around the globe and meeting new people and cultures. Susan loves animals and nature and spending time with them. She thinks that nature and animals are the most genuine source of happiness.